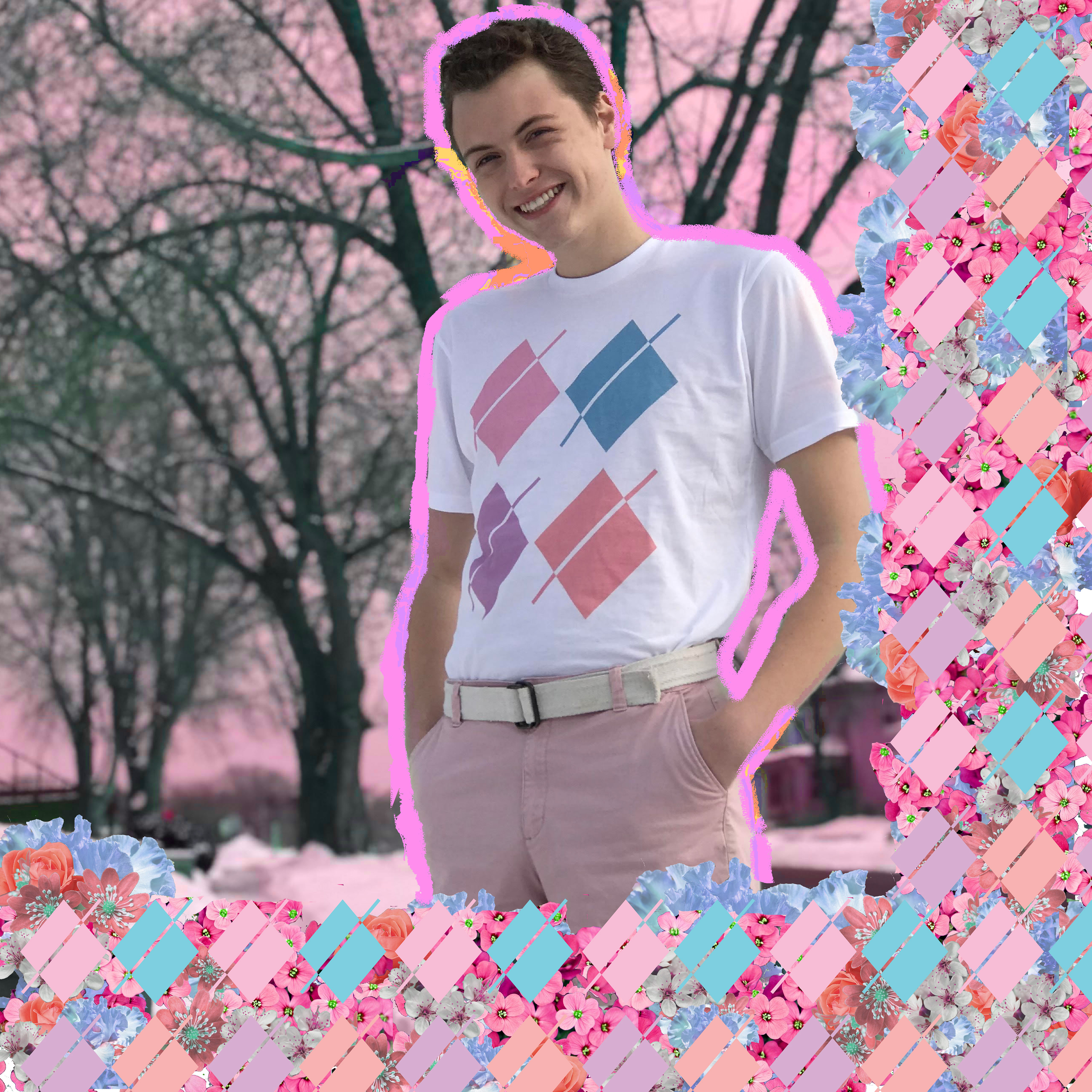 I'm a native Minnesotan, who found himself a few states down in Illinois during my collegiate career. I was able to obtain my Bachelors of Science in UX Design from Bradley University in 3 years, and was fortunate enough to work on some amazing teams both personally and professionally during my time in Peoria. I'll forever be grateful for the amazing tutelage and experiences I had during those years.
I have gained extensive knowledge of the UX process through a variety of academic, personal, and professional projects. Thanks to these experiences I know my way around designing for virtual and augmented reality, tablets, smartphones, web platforms, and a variety of marketing tools. 
UX is far from my only passion. I hold a deep love for fashion and styling as well as video games. I am currently learning about how to start and manage a small fashion brand, and the shirt I am wearing in that picture there is the first article of clothing I've been able to produce! If you want one, send an email my way.
My journey as a UX designer began the second semester of my freshman year of college. I had come in with a lot of extra credits, and I was given the opportunity to take a UX course to fill my schedule. It was from there that I fell in love with UX, analyzing and critiquing apps, designing and prototyping my own applications and websites, and my favorite part of the process: working with clients. The next semester I had switched my major from Game Design to UX Design, and from there I dove head-first into UX.
If you'd like to work with me, you've come to the right place! You can find all of my contact information on my resume, and feel free to connect with me on LinkedIn.